Brian Atkinson is the MC for Caroline Rhea at One Night Stan's, ONE NIGHT ONLY November 16.
Thu Nov 16, 2023 | 7:30PM
Tickets
One Night Stan's
4761 Highland Rd
Waterford Twp, MI 48328
Be sure to like One Night Stan's Comedy Club on Facebook!
Caroline Rhea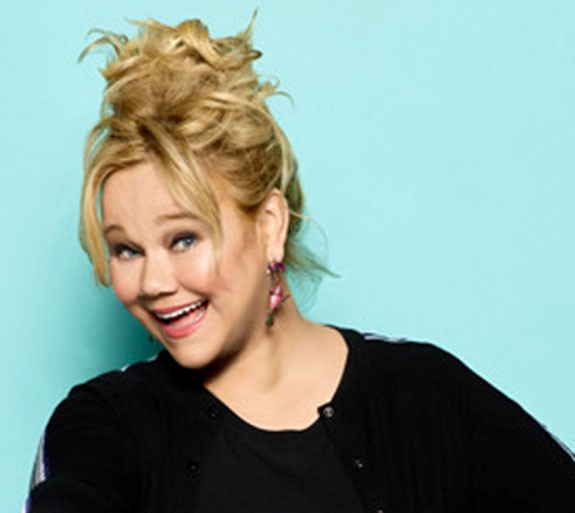 Caroline Rhea is a stand-up comedian and actress, best known for her role as Hilda Spellman on the ABC hit series Sabrina The Teenage Witch, and numerous comedy specials on Comedy Central, HBO and Showtime. Caroline is currently starring in Disney Channel's Sydney to the Max, and hosts Caroline and Friends, her hit game show for Game Show Network, now in its second season. She is a regular panelist on ABC's Match Game with Alec Baldwin, and is often on other game shows such as Hollywood Squares and Funny You Should Ask. Caroline was the host of the Caroline Rhea Show, has appeared as Linda Flynn Fletcher on Phineas and Ferb for over 10 seasons, and has guest starred on many hit series, including Two Broke Girls, The Mark Maron Show, and The Grinder. Caroline starred as Noleta Nethercott in the cult classic series Sordid Lives, and reprised her role in the film A Very Sordid Wedding, which ranked #1 on Amazon Films for a full month following its release. Most recently, she can be seen on the dais of Comedy Central's Roast of Alec Baldwin. This marks Caroline's 30th year as a stand up comedian.
Brian Atkinson
Brian Atkinson is a comedian, an all-around nice guy, and a horrible person. His good-guy persona gives way to surprising twists to keep you laughing. While his voice might be the first thing you notice, his confidence, and engaging storytelling will keep you coming back. Brian is a 2023 World Series of Comedy Wildcard 1st Place Winner and has provided voices for PBS Kids while also appearing in a Lifetime Movie Network movie, as a serial killer, in the same studio, on the same day. Brian Atkinson makes jokes, but only the finest artisan, hand-crafted, farm-to-table-saw jokes.
Brian Atkinson is a Comedian
Brian's sharp and smart comedic style has been a hit at clubs, contests, corporate events, churches, fundraisers, and festivals across the country. He has a hilarious professional touch that's a perfect fit – without being offensive. Brian never uses profanity, discusses politics, or suggestive content. Brian Atkinson's comedy is so funny, you won't even notice he's working clean. He's more than a nightclub comedian trying to watch his language.
Bookings
Booking a comedy show with Brian is easy. If you have access to a social hall, church, or country club, Brian will work with you to set up your event and guide you to give your audience the best possible experience. Whether it's a solo show or a showcase with multiple comedians, Brian Atkinson can produce a comedy show that you'll love and brag about later.
Read reviews.
Book a show with Brian