Brian Atkinson Comedian
Brian Atkinson is a comedian, voice actor, singer, and former radio personality. Brian commands the stage with his voice and confident, engaging storytelling. His good guy persona occasionally gives way to blunt and unexpected twists.
Contact me to get started.
Or book me through GigSalad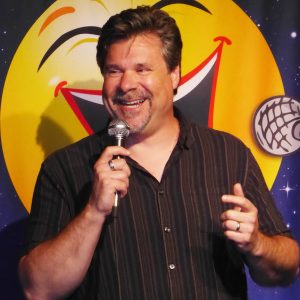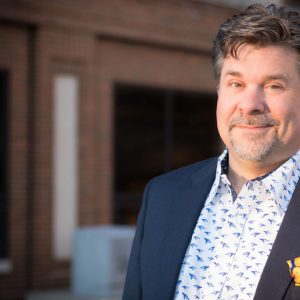 Brian's sharp, smart comedic style has been a hit at clubs, contests, corporate events, and festivals across the country including
Bonkerz
,
Crackers
,
Comedy Cabaret
,
Dr. Grins
,
One Night Stan's
,
Punchlines
,
Sunday Night Funnies
,
The Funny Stop
, and
Gilda's Laugh Fest
, and he was a Semi-Finalist in The 2019 Funniest Person in Grand Rapids contest. Brian is also one of the two founders and host of the comedy partnership
Clean Comedy Time
performing for clubs, festivals, fundraisers, and corporate events. Originally from Chicago, Brian is a die-hard Cubs and Bears fan. Brian and his lovely wife Holly live in Grand Rapids, MI. He has a lot of t-shirts.
Brian appeared as a serial killer in a Lifetime Movie Network movie and as a voice on the Sprout PBS Kids Network (on the same day). As a voice actor, you can find his audio books on Audible, as well as Amazon (Sunstone, Cuban Chickie Boom) and iTunes.